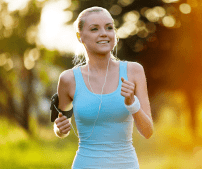 One of the most common questions patients have about LASIK continues to be, "Is LASIK safe?" The answer to this question is a definite YES! They will then follow up with, "Is LASIK safe for my eyes?" The only way we can answer this question is with a thorough LASIK evaluation. The doctors at Summit Eye Center are available to perform this evaluation.
First, what evidence do we have that LASIK is safe?
The rate of safety for LASIK ranks among the highest of any medical procedure today. Both the safety and benefit of LASIK have been documented in a large number of scientific journals and clinical studies. In fact in the first ten years after LASIK's FDA approval in 1998, there were over 300 published, peer-reviewed clinical studies.