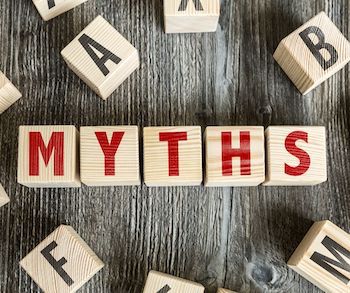 Common Myths About LASIK
Do you have astigmatism and think that eliminates the possibility of LASIK? Do feel that you are too old for LASIK? At Summit Eye Center, we commonly hear people state various reasons why they feel that LASIK is not a good option for them. Often these beliefs are not correct and in fact the patient is a good candidate for LASIK. We would like to clear up some of these misconceptions in this blog.
Myth #1: LASIK Does Not Correct Astigmatism
Just like nearsightedness and farsightedness, Astigmatism can be corrected by LASIK. Astigmatism is simply and "out-of-roundness" to the cornea, the clear layer over the colored part of the eye. The more "out-of-round" the cornea is, the higher the level of astigmatism. LASIK works by reshaping the cornea to allow one to see better without glasses or contact lenses. Therefore, LASIK is a great option to correct astigmatism. Just like every patient who is nearsighted or farsighted is not a candidate for LASIK, the same can be said for patients with astigmatism. However, most who are nearsighted, farsighted or have astigmatism are candidates for LASIK.