3 minutes reading time
(661 words)
5 Life Events to Consider LASIK
When you reach different milestones throughout your life, LASIK is worth considering to enhance one's lifestyle or simply as a reward. LASIK is a safe, effective procedure to reduce one's needs for glasses and contact lenses. It can help provide you with hassle-free vision to better enjoy life visually. It can also be a reward for the hard work that was required to conquer a particular task. Why not relieve yourself of the need for glasses and contacts?
College Graduation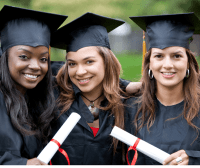 Graduating college is a major achievement in one's life. They are now about to embark on this next stage of life where they are free and independent. This is a great time to declare one's independence from glasses and contact lenses. Often, parents will provide the gift of LASIK to their son or daughter. When one looks at the cost of glasses, contacts and contact lens solution over just the next 10 years, one can see that LASIK is a great investment, just like their college education.
Wedding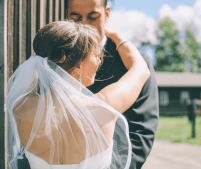 You met that special companion and are ready begin your life together. At your wedding, you not only want to look your best, but you also want to see your best. This day is going to be full of memories that you will cherish for the rest of your lives together. You want to remember the happy faces of your friends and family sharing this day with you. You want to remember the way the wedding party looked and how beautiful the flowers and decorations were. LASIK can help provide the clear vision required for this day as well as the years awaiting you and your partner.
Parenthood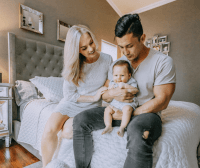 Entering the world of parenthood is a rewarding, but sometimes stressful situation. Eliminate one possible cause of stress by ditching glasses and contacts. LASIK will allow you to wake up and attend to that little one with clear vision. Many new parents will fall asleep in their contact lenses due to the exhaustion they experience. This is very unhealthy for one's eyes. In fact, it is a leading cause of corneal ulcers, which can be sight threatening. Let caring for your kids be your primary focus!
A New Job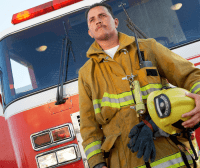 For certain careers, excellent vision in all environments is critical. Glasses can fog in different environments. Glasses and rain don't mix at all. You can't wake up and get going if you have to insert contact lenses first. This is particularly the case for those in the military, law enforcement, fire fighters and EMT. Keeping the public safe is their job...broken glasses or a torn contact lens are not an option. Imagine a photographer not only having to clean their camera's lens, but also their eye glasses...not a fun day on the job. Let LASIK make your job easier!
Travel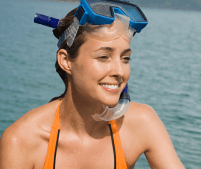 If you love to travel, LASIK can enhance your experience in a number of ways. Enjoy the vivid colors and wonderful sights this world has to offer with hassle-free vision. Wouldn't it be nice to not have to pack contact lenses, contact lens solution and glasses? Just think how that lessens your prep work for your trip. You don't have to worry about dealing with your glasses on a rainy day or your contact lenses bothering you on a windy day. Whether strolling through a vibrant city or snorkeling in the Caribbean, be confident that you will be able to see it all clearly. Enjoy your vacation with crisp clear vision regardless of the environment.
Schedule your no charge LASIK evaluation with the doctors at Summit Eye Center. Simply call 816-246-2111 or email This email address is being protected from spambots. You need JavaScript enabled to view it..