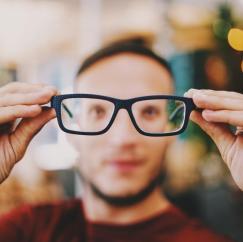 What is astigmatism? This is a question many have for one of the most common vision problems. At least 30% of the US population has some level of astigmatism. We will answer everything you need to know about astigmatism in this blog. Yes, it is "astigmatism" not "stigmatism" as it is commonly referred to. You don't have "a stigmatism"...you have astigmatism.
What is Astigmatism?
Similar to nearsightedness and farsightedness, astigmatism is a refractive error. It is simply a problem with how the eye focuses light. It is not a disease or eye health problem.