3 minutes reading time
(570 words)
College is a Great Time to Consider LASIK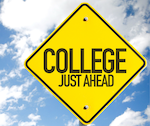 As we enter August, students heading off to college are a common theme. These young men and women are embarking on their first period of independence. They are living away from home, making choices on how they balance their studies with the social experiences that will shape their early adulthood.
LASIK provides a safe, effective alternative to glasses and contact lenses. No longer will these students have to reach for glasses before they start the day. No longer will they have to endure the daily grind of putting in contact lenses every morning and then taking them out prior to going to bed.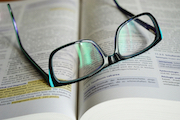 LASIK will give you the flexibility to pull the all-nighter before a big test. By the end of a regular day of studying, many are typically ready to get their contacts out due to dryness and irritation that is associated with increased wearing time. With LASIK, you don't have to worry about contacts getting in the way of your mastery of organic chemistry nomenclature. Have no fear of falling asleep with you contact lenses in while reading about 19th century politics!
College is a time not only to expand one's education, but also one's life experiences. With LASIK you have one less thing to worry about if you and your friends plan a last minute road trip to the beach for spring break or the mountains to hit the slopes. No longer will you have to worry about having both your contact lenses with solution as well as a back-up pair of eye glasses...simply pack any needed clothing and hit the road!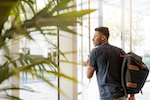 LASIK will also save you time each day. That 8 am biology lab can sneak up on a person. LASIK will provide the flexibility to simply jump out of bed, throw on some clothes, and grab your books and head out the door. As we all know sleep is a valuable commodity on a college campus!
LASIK is also an opportunity to save a few bucks. College isn't cheap and neither are the recurrent costs of glasses and contact lenses. LASIK is a one-time expense. When compared to just a few years of glasses and contact lenses, LASIK quickly comes out ahead financially. That is Economics 101! This link is an easy calculator to illustrate this benefit. https://www.summiteyekc.com/lasik-eye-surgery#lasik-costs-calculator
You may ask, how do I get my vision corrected during the hustle and bustle of college life? Winter break and spring break are great times to have LASIK. They offer enough time to enjoy some rest and relaxation with friends and family away from schoolwork as well a couple of extra days for surgery and your 1-day post-op exam. If for some reason you can't make time over one of these breaks, there is always next year's summer break.
College is an exciting time. Take advantage of the crisp, clear visual freedom that LASIK offers. Call Summit Eye Center at 816-246-2111 or email This email address is being protected from spambots. You need JavaScript enabled to view it. to schedule your no-cost LASIK evaluation. Don't miss a single experience due to poor vision!
Learn more about LASIK here. https://www.summiteyekc.com/lasik-eye-surgery