2 minutes reading time
(369 words)
Wedding Season is Great Time for LASIK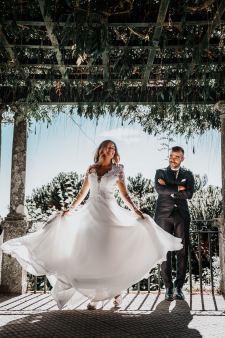 We are entering the prime "Wedding Season". There is so much involved with planning for your wedding, likely starting months before the big date. Who do you invite? Where is the wedding? Where is the reception? What do you wear? What does the wedding party wear? The list goes on and on.
LASIK, with its great success rate and high level of safety, is a great thing to consider prior to your big day for the following reasons:
Look Great and Feel Confident
With LASIK, you will be able to wake up ready for the day. You can forget about red, irritated eyes from your contact lenses. You will also be able to avoid the flash reflecting off of your glasses in all of your pictures.
Remove One Item from Your Worry-List
Your special day and Honeymoon require plenty of checklists. Let LASIK remove 2 items from this list...the extra pair of contact lenses in case one tears and the extra pair of glasses in case your regular glasses break.
It's Quick and Easy
Wedding planning is a long and sometimes stressful process. LASIK is not. It is an outpatient procedure that takes about 15 minutes and has you seeing better the very next day.
LASIK is for the Rest of Your Life
Just like the vows you are taking with your partner, LASIK is for the long haul. Part of those vows likely contains a promise to stand by your partner through good times and bad. LASIK will provide you with improved vision to enjoy all that life has in store for you and your partner.
Summit Eye Center specializes in LASIK and other vision correction procedures. Let them help you see clearly for the years to come. Simply call 816-246-2111 or email This email address is being protected from spambots. You need JavaScript enabled to view it. to schedule your free LASIK consultation. We see clear vision in your future!