3 minutes reading time
(544 words)
Vision and Sports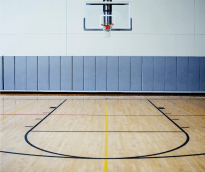 Steph Curry has made headlines this spring when it was revealed that he had played with less than 20/20 vision until he was recently fit with contact lenses. This makes one think how vision demands vary from sport to sport. Some sports can allow athletes with supreme athleticism to excel despite less than perfect vision. Others require the best vision possible in order for athletes to perform at an elite level.
It came to a shock to many that a 2-time NBA MVP and 3-time NBA champion like Steph Curry could have flourished like he has with less than perfect vision. This is a player that has transformed the game to reward sharp shooters who could drain shots from beyond the 3-point arc. He did this all with foggy vision?
It has been reported that he has a corneal condition called keratoconus that requires specially fit contact lenses to obtain optimal vision. In some instances it requires procedures like corneal crosslinking or even a corneal transplant for a patient with keratoconus to see their best. For example, U.S. Olympic Gold Medal Winning Bobsled Driver Steven Holcomb had corneal crosslinking to allow him to see well enough to navigate his bobsled at speeds of 90mph.
This lends the question to how much better athletes with less than perfect vision could be with optimal vision. Steph Curry's 3-point field goal percentage was 52% after being fit with contact lenses. This was the best he has shot over any similar stretch in his career.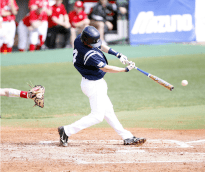 Baseball players as a rule have some of the best vision in sports. One study of over 400 high-level baseball players showed an average vision of 20/12. Ted Williams, the last big leaguer to hit .400, had 20/10 vision. The human eye, at its best, is capable of 20/8 vision due to the arrangement of the eye's photoreceptors in the back of our eye.
This whole topic emphasizes the benefit of regular eye exams from adolescence into adulthood. We become accustomed to what is "good" vision to each of us naturally. What we feel is "good", may be less than ideal vision. There is also more than simply reading the 20/20 line on the eye chart. Are both eyes able to do so individually? Do the two eyes work together? Our depth perception is accomplished by triangulating the distance based on the image from each individual eye.
If you, or a member of your family, are in need of an eye exam, the doctors at Summit Eye Center are available to access your visual capabilities. Whether you require a specialized procedure such as corneal crosslinking like Steven Holcomb did or a surgical correction like LASIK, Summit Eye Center can help. Call us at 816-246-2111 or email This email address is being protected from spambots. You need JavaScript enabled to view it. to schedule your examination. Don't let blurry vision get in the way of you performing at the highest level you are capable of performing.