1 minute reading time
(236 words)
Summit Eye Center Spotlight: Anita Davis
Each month, we want to provide a "Summit Eye Center Spotlight" on someone from our team. This inaugural segment will feature our administrator, Anita Davis, MBA, COE. She has occupied this role since 2005. Hopefully, this allows one to gain a perspective about the people that make Summit Eye Center the practice it is.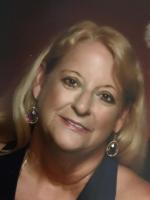 Where did you go to high school? Ruskin High School in Kansas City, MO
Other education: BSBA from the University of Central Missouri, MBA from Park University, Certified Ophthalmic Executive
Tell us something interesting about yourself: I love to travel and have been to all 50 states. I teach part time at Park University.
Tell us something about your family: I have a 10 month old grandson
Tell us about your parent's occupations: My dad was an accountant and my mom was a homemaker
Why did you choose a career at Summit Eye Center: We have the best doctors.
What aspects of your professional life do you find the most rewarding? Working with people.
What do you enjoy to do in your free time? Swimming, movies, and attending festivals
What is your favorite movie and/or tv show? The news
What is your favorite food? Fried Chicken
What is your favorite song, artist or band? Neil Diamond
Conclude with anything else you would like people to know about you: I love my job and the doctors and staff I work with.